I want to take a minute to talk about one of my favourite inspirations -
Fruits Magazine
. It's a Japanese fashion magazine that was started in 1997 by photographer Shoichi Aoki. You know all those 'street style' features that you get in magazines these days, where magazine staff seemingly grab people on the street and post their mugshots on pages and harp on about their original look? Well this is where it all began. And before you ask, no, I don't speak Japanese. But I don't need to - the magazine is just pictures (well, save for a little info at the bottom of the page - but the pictures say it all)! Pages upon pages of crazy kids from Harajuku in amazing, eye boggling, mind bending outfits.
Here are some examples for your viewing pleasure-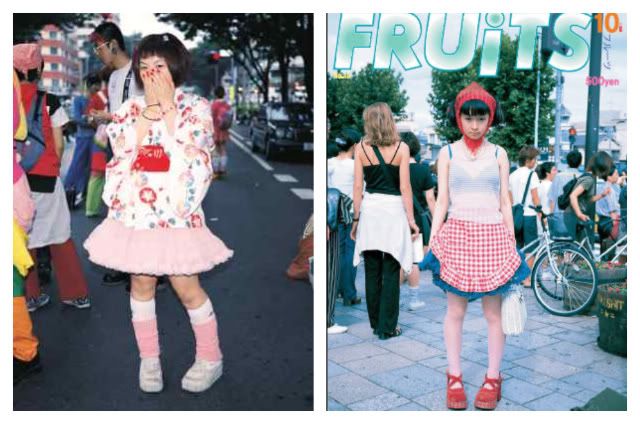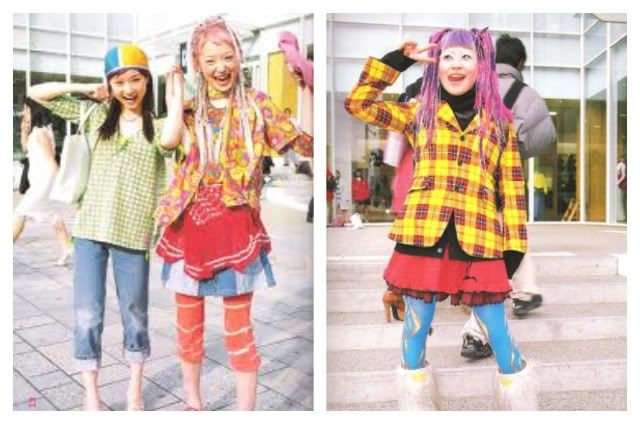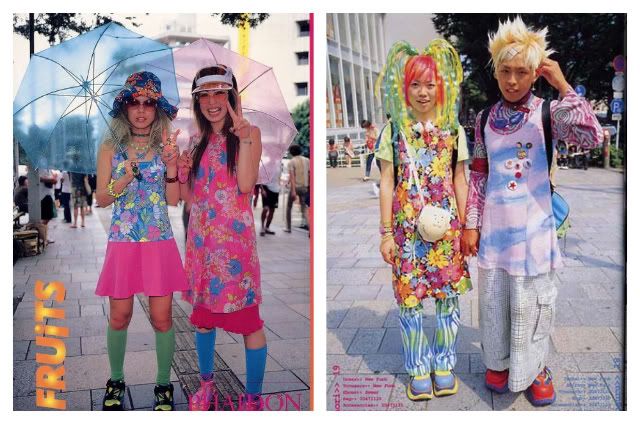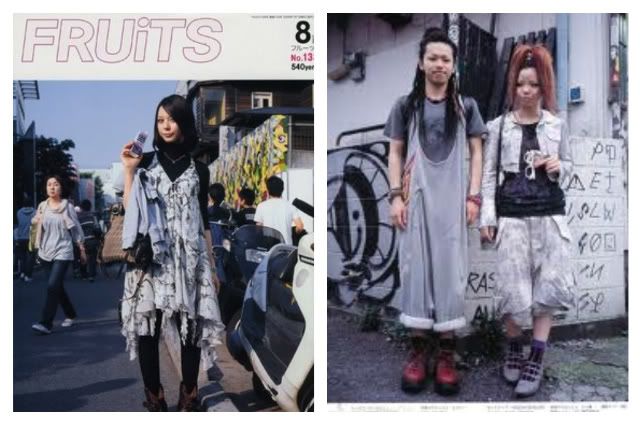 Would I dress like this? No. Do I understand why these people do? Not really. But I just love looking at the photos, wondering what inspired these people to put together such amazing ensembles, and how much time it takes them to get ready in the morning! I just love the creativity and, frankly, the barmyness of it all. (No, barmyness is not a word, but you get what I mean.)


If you've been finding fashion a little dull of late, get yourself a copy of Fruits and luxuriate in the infinate possibilities of Japanese teen culture! You can order them online direct from the website, but you can often find them on eBay too. The same company also make a magazine called Street which covers global fashions - maybe one day you could be the star?