The internet is an amazing resource for vintage shoppers – all of a sudden you have the whole world at your fingertips and a greater chance than ever before! Some people are a little wary of online shopping because they have heard of people getting defrauded by unscrupulous sites or having their details stolen, others worry about buying clothes without being able to try them on. Now, we are somewhat biased since we run an online vintage clothing business, but we've put together some simple tips to help you get the most out of online vintage shopping.


1. Measure yourself! So simple, yet many people don't bother and just hope for the best. If you don't have one, get a simple tailor's tape measure (you can get one from haberdashers or hardware shops) and measure around your bust or chest, waist (the slimmest part), hips, inside leg (from your crotch to your ankle) and inside sleeve (from your armpit to your wrist). Jot down these details and keep them handy for a quick reference when browsing online.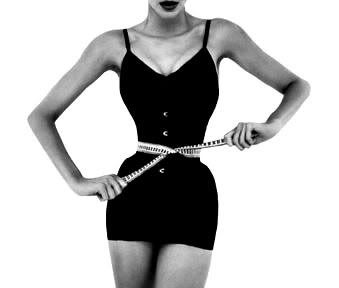 2. Think about the fit you want – you have your measurements, and that will be very helpful. But it is also worth considering what kind of fit you want. For example, if you are buying a t shirt, you may want a loose fit or a figure hugging fit. The best way to get an idea of how the garment will fit is to take the measurement of a t shirt that fits you well and see how the measurements compare.


3. Forget about size labels! Sizing has changed dramatically over the years, a size 12 from the 1960's is more like a size 8 by today's standards. So, it is always better to go by the measurements of a garment and not be put off by size labels that suggest you have suddenly put on a couple of stone! No one will see the label, but they will notice if you have tried to wedge yourself into a dress that is two sizes too small.
4. Ask about a seller's return policy – despite your best efforts, sometimes you will need to make a return. Quite a lot of vintage sellers will only accept a return if there is something wrong with the item, but in fact, due to distance selling regulations, you are within your rights to return an item within 14 days for any reason (but be aware that this does not apply to auctions). Having said this, it is best to check the seller's policy before making a purchase to avoid hassles later.
5. Search, search, search. You can find whatever you are looking for if you know how to search.
Ebay
is a treasure trove of great bargains, and is always a great place to start. Don't be afraid to shop internationally either, you can check prices by converting the currency at
http://www.xe.com/
. Ask sellers for the shipping costs to your address and how long it is expected to take.
Etsy
is another excellent resource, especially for clothing from the USA.
6. Take care online – if you find a site and don't know whether or not to trust it, do a search online to see if anyone has had any problems with it. Also, consider your payment method. Using
Paypal
gives you added protection, so if your item does not arrive you can make a claim to get your money back through their buyer protection scheme. If you are paying by card, it is a good idea to use a credit card rather than a debit card as your credit card company will provide insurance on purchases (of course, check this with your credit card company ). And above all, go with your gut feelings – if a site seems dodgy, go somewhere else.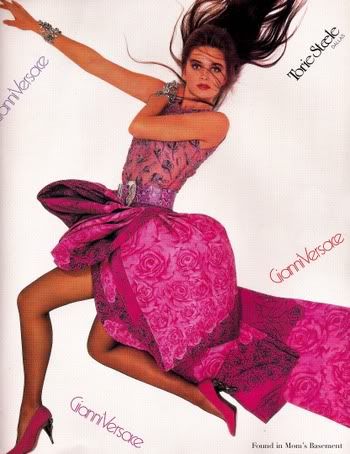 7. Condition – a very important point when buying vintage clothing. First off, unless the item is deadstock (unsold brand new stock from the era) then the garment WILL be used and therefore some general wear is to be expected. In fact, this is one of the things that makes vintage clothing so fantastic – the fact that it feels like it has stories to tell and a little bit of history. You should expect t shirts to have a few bobbles or cracks to the print, jeans will be a little faded and battered, and shoes will have general wear and tear. But things such as stains, rips, tears, holes and other damage should be mentioned, so if you don't see any comment on the condition it's worth contacting the seller to check this. Now, if an item arrives and you find a flaw that wasn't noted, don't automatically assume that the seller is trying to rip you off. We list hundreds of items every week and despite our best efforts we do sometimes miss things, so first of all contact the seller to let them know about the problem. If they are decent they will apologise for their mistake and want to do whatever they can to help, be that letting you return the item for a refund, or a partial refund to cover repair costs. Most vintage sellers are thoroughly lovely people with a genuine passion for the clothes, so don't be afraid to let them know if you have a problem!


8. Modelled clothes. This is an interesting issue – some sites have beautiful shots of the clothes modelled by cool looking folks, others use a mannequin, others just hang the item up and keep things simple. What's best? Well that is a matter of taste I suppose. There is no denying that modelled shots look great, but don't let them distract you too much – first of all, check what you are getting. If the item for sale is a top, the model will no doubt be wearing a skirt or trousers to go with it, and shoes and perhaps accessories too. Always check what's included and focus on that – the top may look great on the model in the way they have styled it, but will it look great with your clothes? And check the model's size too – if she's a good bit smaller than you then that loose, slouchy jumpsuit is going to look more like a slim fit catsuit on you. Bear this in mind to avoid disappointment later.




But, above all – have fun! Buying vintage online can be the fastest and cheapest way to build up a fabulous vintage wardrobe full of unique items. And shopping in your pyjamas is always a joy! And when you grow tired of that dress or jumper, sell it on for someone else to enjoy, and get some fresh money in your pocket to buy something new. Everyone's a winner!

We'd love to know about your experiences of vintage shopping online – let us know any tips you have, or shops that you would recommend.