Phew, another jam packed weekend for us! On Friday afternoon we dashed down to the south coast for the first
Brighton Vintage Fair
on Saturday. I love Brighton, it's such a cool place to visit, full of interesting shops and iconic sights - the pier, the pavillion, the beach! We had a good old look around on Friday, a walk along the prom and enjoyed hot dogs and falafels at
Red Veg
before getting an early night to be fresh as a daisy for the fair on Saturday.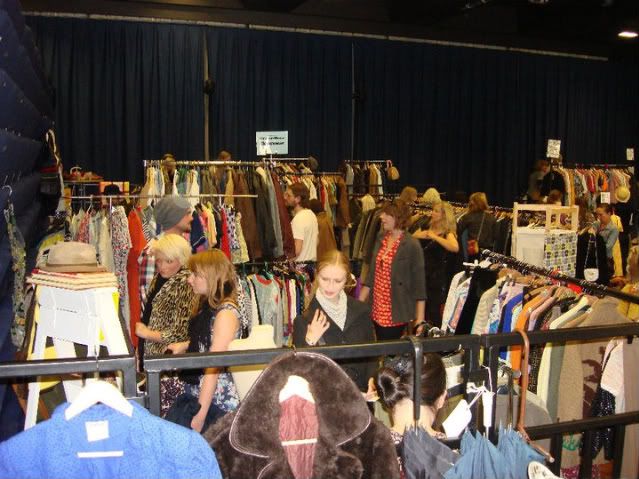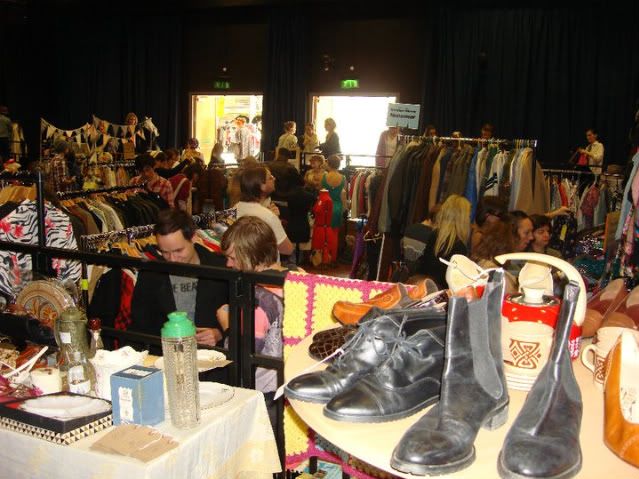 The fair was jam packed and a huge success, we met some thoroughly lovely people and sold some of our new season stock, including an amazing oversized red leather jacket with cream faux fur collar, and a wolf print oversized sweatshirt which had attracted lots of attention.
Next stop was a little closer to home, Sutton Coldfield, for the
Sutton Vintage and Arts Fair
. This was another new fair, organised by our friend Sabina of Rehaberdashery Vintage. As with all new fairs, we didn't really know what to expect, but we were very impressed. The venue was Sutton Coldfield Town Hall which is a beautiful and expansive building, which provided space for fifty (yes, 50) stalls of vintage, handmade goods, homewares, art, even jams and chutneys! There was also vintage makeovers and hair styling by
LeKeux Events
, henna tattooing, and cakes by
Sweet Disposition
(who sold out by 1.30pm so we didn't get any - boo hoo!). To top it off there was a fashion show and jive and charleston lessons by
Strictly Jitterbug
, all in all it was a great fun day out.
Now we have to get down to replenishing our stock for the
Leicester Vintage Fair
this coming weekend!